---
Burwood Montessori Childcare Centre
We are pleased to announce the completion and opening of a state-of-the-art Childcare Centre in Burwood.
This concludes the massive construction process of retaining and restoring the existing heritage house while providing a large basement carpark and the addition of a new section of building. This Centre combines the adaptive reuse of the rather run-down house combined with a sensitive addition and landscaped gardens to provide a wonderful setting for this new childcare centre. The site is in a unique heritage precinct opposite the St Pauls Anglican Church (originally designed by Edmund Blacket).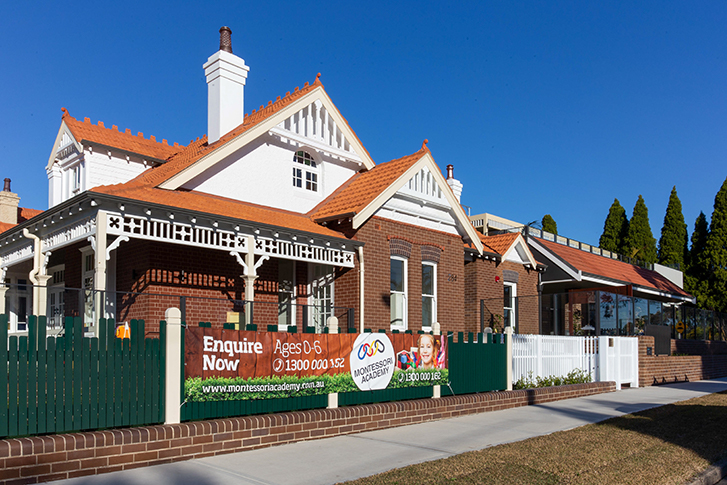 ---
North Shore Temple Emanuel Stage 2
We are also pleased to announce the 2nd stage community Hall, and North Shore Temple Emanuel, in Chatswood.
This project compliments the former renewal of the main Sanctuary buildings providing better accessibility, lift access, a multipurpose hall with catering facilities and a renovated Pre-School.